Ski Pass Prices: Season 2019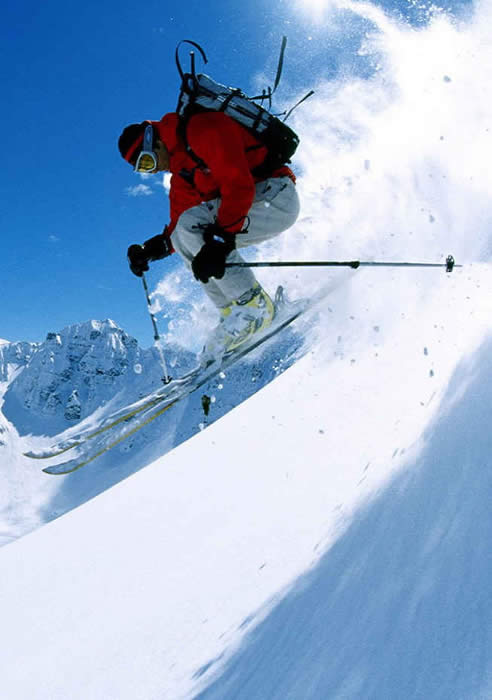 Ski passes – 'Hands free' ski passes this season – no photo required.
There are 2 recommended methods to purchase ski passes:
1. Visit the Alpe d'Huez ski pass website at www.sataski.com and purchses your passes in advance, which will be sent to your home address. Please allow sufficient time for ordering and postage – important if you wish to take advantage of the special discounts available to ski passes: family, tribu ( 3 persons or more) and the Saturday ski pass
2. Purchase your ski pass directly from the ski pass office located in Villard Reculas when you arrive (open from 0845 to 1500 daily) Credit cards accepted
 Alpe d'huez – full area ski pass
6 days adult (13 to 64 years) €272.00
6 days child (5 to 12 years €215.00
6 day Senior (65 to 71 years) €232.00
Over 72 years old. €86.00 for 6 days

Under 5's are free – in all ski areas
Note: a 6 day full area ski pass allows 2 days skiing within the week in Les Deux Alpes and 1 day each in Serre Chevalier, Puy St Vincent and the Italian Milky Way
We will ask for your ski pass requirements when you confirm your reservation and then recommend the most suitable for you and your party. Passes should be ordered directly by you at www.sataski.com and will be sent to your home address, or collected from the ski pass office on arrival
Special value ski passes: order on line 7 days prior to first day skiing
1.
Family ski passes
These ski passes are cost effective when your family consists of 4 members or more. It is essential to buy for the same duration (6 days minimum) and all the 'children' need to be below 22 years.
€860.00 for a family of 4 for 6 days whole Alpe d'Huez area with 2 children below 22 years
Important note: Family ski passes are only obtainable on line 7 days or more before your first ski day from www.sataski.com  You cannot buy a family ski pass when you arrive in Alpe d'Huez 
2. Tribu ski pass
Good value if you group or a combination of skiers can pre-order 3 or more passes for the same dates – minimum 6 days. €756.00 for a group of 3 skiers. therefore €252.00 per person and a saving of €20.00 per person.
3.
Saturday ski pass
if you are only skiing on a Saturday this pass purchased before midnight on the  Tuesday prior is €31.90 per person
Villard Reculas ski passes
These are cheaper ski passes – available daily, a few days or weekly for the Villard Reculas area only. This is a cost saving benefit for beginners, low intermediates, and those considering limited skiing during your holiday.
6 days adult (13 to 64 years) €106.00
6 days child/senior (5 to12 & 65 to 71 years) €88.00 
6 days for the over 72's €97.50 whole area ski pass for the plus 72 year olds
Under 5's are free in all ski areas
The cheaper daily ski pass for all the lifts in Villard Reculas is sold at €19.50 adults and €18.00 for children. Beginners can also purchase a 'beginners' pass covering 3 drag lifts for €12.00 per day
Finally, its possible to 'mix and match' and start in Villard Reculas for a few days before progressing to the full area pass.